Mark Madsen-Mygdal honoured on football club badge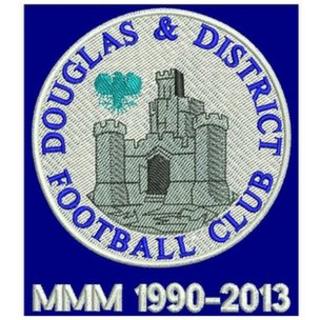 An Isle of Man football team has changed its team crest to remember a former player who died racing at this year's Southern 100 motorcycle meeting.
Mark Madsen-Mygdal was killed in a crash on the final lap of the 600cc race on 11 July.
His former football club, Douglas and District, has decided to change its logo to include his initials as a tribute to the 23-year-old.
The move has been backed by the Isle of Man Football Association.
Club secretary Dave Mathieson said: "When Mark died we were all devastated.
"Lots of the lads came up with ideas to remember him and we all felt the shirt idea was the best.
"We [the club committee] gave the go-ahead for the design and it will be on our new kits."
His initials will be embroidered under the club badge on the first and combination team kits.
Douglas and District compete in the Isle of Man football league and will wear their new kit for the first time on Saturday.
Madsen-Mygdal joined the club in the summer of 2011 from Foxdale, and went on to make 46 appearances, scoring two goals.