Dedicated chewing gum bins for Isle of Man capital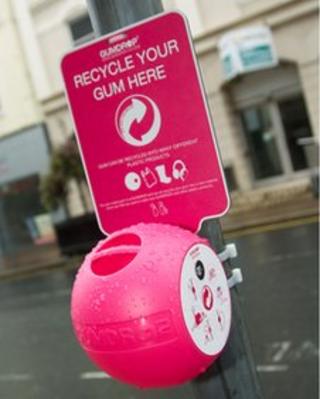 Dedicated chewing gum bins are to be introduced in the capital of the Isle of Man to help clean up the streets.
The 32 bins - called Gumdrops - will be trialled outside schools and other places in Douglas affected by chewing gum stains.
The used gum collected in the bins will be recycled to produce new bins.
A spokesman from Douglas Borough Council said the cost of the bins will be "largely offset by a saving in street cleansing costs."
He added: "Chewing gum waste is litter that blights our streets.
"It's unsightly and time-consuming and costly to remove and that cost has to be borne by the ratepayers of Douglas."