Isle of Man Promenade closure for Manx Rally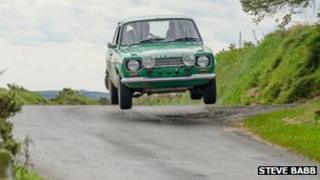 Several Isle of Man road closures have been announced over a three-day period ahead of racing for one of the longest car rally events in the British Isles.
Rally Isle of Man, which is celebrating its 50th year, begins on Thursday evening and runs until 14 September.
A government spokesman said there will be several island-wide road closures in place during the event.
Douglas Promenade will close between Senna Slip and Harris Promenade between 18.30 BST and 23:55 BST on Thursday.
A full list with timings for each road closure during the rally is available online.
Rally Isle of Man consists of three main events - the Rallee Classicagh, with more than 30 entries, the Manx International Rally, with about 60 entries, and the Manx Trophy Rally, with some 10 entries.