IOM Chief Minister writes to UK PM ahead of G20 summit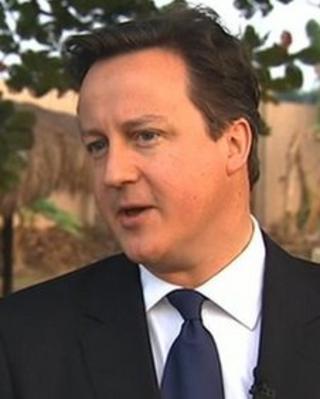 The Isle of Man's chief minister has written to David Cameron to reaffirm the island's commitment to the UK on tax co-operation ahead of the G20.
Allan Bell wrote he was pleased to reiterate a commitment to work with both the UK and international community on tax matters.
He also updated the prime minister on what progress the island has made since they met in June.
Mr Bell sent the letter ahead of Thursday's G20 summit in Russia.
The UK Treasury said the summit in St Petersburg must build on June's G8 summit when the PM put tax "at the heart" of the agenda.
'Open door'
Mr Cameron wrote to 10 British overseas territories and crown dependencies, including the Isle of Man, ahead of the G8, urging them to "get their house in order" and sign up to international treaties on tax.
At the time, Mr Bell said Mr Cameron was "pushing at an open door."
In his letter, dated 2 September, he states that the Manx Government has formally requested the extension to the island of the Multilateral Convention on Mutual Assistance in Tax Matters.
The Convention, expected to come into effect on the Isle of Man in 2014, offers an accessible route for developing countries to benefit from tax information exchange.
Mr Bell adds that on the issue of beneficial ownership, another priority at the G8 Summit, the island's review is on-going in line with the action plan it published on 18 June.
Tax avoidance, where companies operate within the rules to avoid paying taxes, and tax evasion which is outside the law, have risen high on the political agenda in recent months.