Increased demand for Isle of Man library service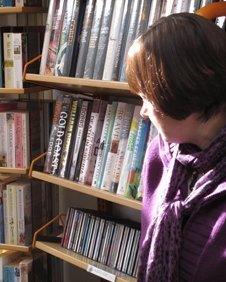 Library membership on the Isle of Man has increased since a charity takeover last year, the new operators said.
Figures from the Manx Educational Foundation show a 15% boost in new members since the Manx government withdrew funding last September.
A campaign to save the libraries received support from award-winning British author Alan Bennett and more than 2,000 people signed a petition.
A foundation spokesman said the service now reaches more than 500 people.
The spokesman said about 44,500 books had been issued since the takeover, an increase of 7% on the previous 12 months.
A number of new stops have also been added to the library's delivery routes since last September.
Its new status, according to head librarian, Sandra Henderson, means more services can now be developed.
"Now that we are run as a charity, restrictions that used to prevent developments in partnership with other companies are no longer a problem, so we have become a postal service offering the sale of stamp books and a collection point for the post," she said.
"We work in partnership with the Manx Blind Welfare Society to help partially sighted members use MP3 versions of audio books."
Related Internet Links
The BBC is not responsible for the content of external sites.