Isle of Man artist chosen for London exhibition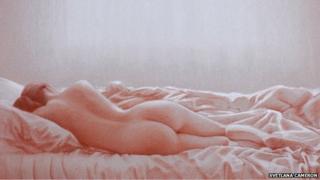 Art work by an artist from the Isle of Man has been chosen from hundreds of submissions to be part of a national exhibition in London.
Morning Light by Svetlana Cameron will be on display at the Menier Gallery in Southwark between 1 and 13 October.
The Society of Graphic Fine Art (SGFA), which organises the exhibition, is exclusively dedicated to drawing.
Mrs Cameron said: "It's the first time I've sent anything to this society. I never imagined I would be accepted."
A total of 208 pieces made the final cut for the 2013 exhibition, which attracted submissions from artists across Britain.
Morning Light was created in 2010 and was first displayed at the Sayle Gallery in Douglas, Isle of Man.