Isle of Man chief appeals for culture funding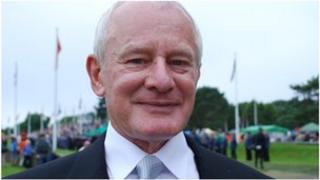 The Manx Chief Minister has appealed to the private sector for sponsorship of the Isle of Man's year of culture in 2014.
Allan Bell has called for local business to step in and provide backing for the scheme, launched last March.
The Island of Culture, which will run for a whole year, aims to "celebrate excellence, identity and community".
"These are themes which should resonate with much of the private sector in the Isle of Man," Mr Bell said.
"I would urge all companies to consider how they could support this important initiative."
The Island of Culture 2014, which is partly funded by the Isle of Man Art Council from its National Lottery allocations, has also received backing from the Manx Heritage Foundation.
Festival organisers said several organisations and individuals have so far "pledged significant funding" but are yet to be announced.