Douglas woman 'shocked' at return of purse stolen in 2003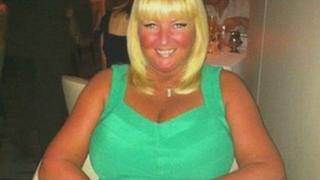 A woman has been reunited with her purse almost 10 years after it was stolen in the Isle of Man.
Denise Coates, from Douglas, reported the missing purse to police in August 2003.
She said: "It is absolutely remarkable. It still contained photographs and papers of great sentimental importance."
It was found under the floorboards of a property in Douglas by a local builder who was doing renovation work.
David Atkins took the purse to the police station and they tracked down Mrs Coates.
Insp Derek Flint said: "It is a great story and we are delighted to have been able to help.
"We never found the culprits but it is fantastic to reunite Mrs Coates with her photographs."
The hairdresser had changed her surname twice since the theft but police tracked her down with help from police in Northern Ireland.
She said: "They tracked me down from papers I had from an old flatmate from Belfast. I was in shock - it is amazing.
"It just shows what can happen and I can't thank Mr Atkins and the police enough for their help."