Isle of Man police warning over fake Manx £20 notes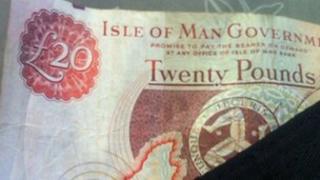 Retailers and members of the public are being warned of a batch of fake Manx £20 notes which have entered circulation in the Isle of Man.
According to police a number of counterfeit notes have been reported by shopkeepers in Douglas.
Sgt Steve Ward said the notes are "not perfectly rectangular and are printed on inferior quality paper".
Anyone who is passed one of the counterfeit notes is asked to contact Isle of Man police.