Isle of Man concert marks Villa Marina centenary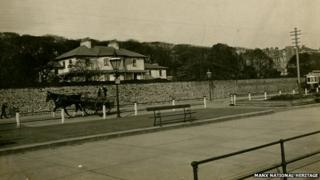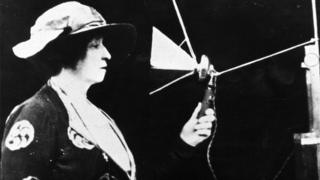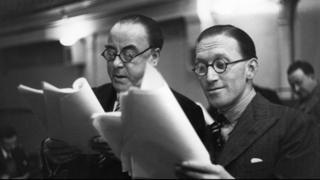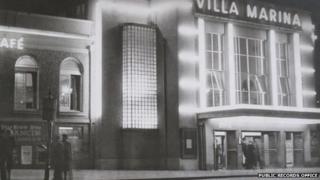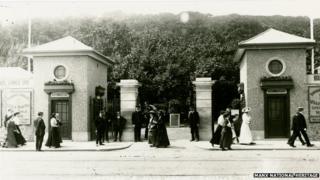 A concert has been arranged at the Isle of Man's Villa Marina to mark the historic building's 100th year as an entertainment complex.
The gala event on 12 July features the Isle of Man Symphony orchestra, conducted by Maurice Powell.
Once a private residence, the Villa Marina Kursaal opened in 1913.
In his opening speech the island's Lieutenant Governor, Lord Raglan said the building would "provide for a better class of holiday maker".
The facility was to cater for the Isle of Man's booming tourist industry, which during 1913, attracted more than 500,000 visitors.
The initial entertainment line-up included some of the biggest stars of the day including Australian singer Dame Nellie Melba and English music hall comedian George Robey.
Both stars performed a season at the Villa Marina when they were at the height of their fame.
'Unpatriotic' name
In 1914 after the declaration of war against Germany and her Allies, the Kursaal part of the Villa's name (which means health spa in German) was dropped after being deemed unpatriotic.
After the war the building was used to welcome home the island's war heroes and in 1919 a reception was held for 100 officers and men from the island who had been decorated for bravery.
During the years between the wars the island regained its status as a popular tourist destination and dancing in the Villa Marina Royal Hall became a popular pastime for many and with the outbreak World War II the centre became a venue for fund raising events aimed at helping Manx soldiers and their families.
The post-war period was a lucrative one for the Isle of Man which was soon, once again, welcoming hundreds of thousands of tourists but with the advent of cheap European travel the centre was forced to reinvent itself.
The financial downturn meant a general decline in visitors and the Villa Marina had to change its focus to serve the local population.
It changed hands from Douglas Corporation in 2000 when the complex was taken over by the Isle of Man government.
It was then restored, saving it from dry damp, and reopened in 2004.
Since then the Villa Marina and Gaiety complex has hosted concerts from many artists including Joan Armatrading, Blondie, Paul Young, The Darkness and The Kaiser Chiefs.
The centenary celebrations will continue throughout the month of July with a brass band concert in the Royal Hall on 13 July and a family fun day in the Villa gardens on 21 July.