Isle of Man Music Festival a 'missed opportunity'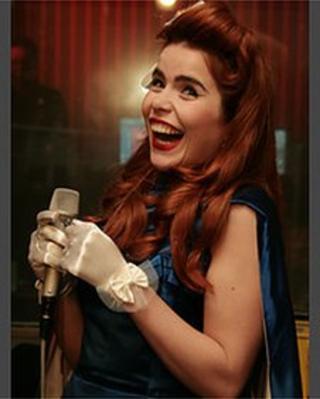 The organiser of a cancelled Isle of Man music festival said people "don't know what has slipped through their fingers".
Less that 2,000 tickets were sold for July's festival, just a quarter of the 8,000 organisers hoped to sell.
Organiser Chris Hayes said: "Unless the Manx public support new music events they simply will not happen."
He added: "It could have been a great festival for the Isle of Man. Sadly, this cannot now be realised."
Primal Scream, Paloma Faith and Johnny Marr were all due to perform.
"We had some great acts confirmed for our first year and our plan was to develop the following year," Mr Hayes said.
In 2011, organisers of the island's Bay Festival were also forced to cancel due to poor ticket sales.
'Island in jeopardy'
At the time organisers said: "Although we have explored every avenue to keep the festival alive we cannot see a sustainable way to make it commercially viable due to poor ticket sales."
The organisers also criticised the Manx government, claiming it had not supported the event.
Mr Hayes added: "You can't run a ferry company without any passengers - it's the same principle. I know money is tight but if people don't support events they simply will never happen on the island.
"We had huge plans. It's a shame but the Isle of Man will develop a bad reputation with artists for cancelling these events."
Last year the organisers of the Mannifest music festival, held at Glen Lough, announced it would not return in 2013.
The event, first held in 2009, attracted thousands of revellers last year but an event spokesman confirmed they are "having a year off".
The island's only other outdoor music festival , the Garden Party, will also not happen this year.
The opening night of last year's festival was cancelled after high-winds made it unsafe to continue.
Mr Hayes said anybody who bought a ticket for the festival through PayPal in the last 60 days can get their money back immediately.
Those who bought tickets locally will have their money returned in due course.
Mr Hayes added: "The deadline for paying our artists has gone and we had to make the decision to cancel. The risk in pursuing the event would put businesses on and off the Island in jeopardy."