Isle of Man chief minister attends pre-G8 summit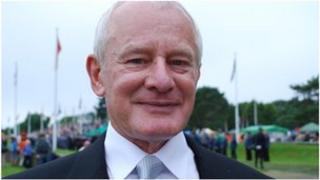 The Isle of Man's chief minister will attend pre-G8 talks in London later.
Allan Bell will join leaders from the Crown Dependencies and British Overseas Territories, after being invited by the UK Prime Minister David Cameron.
Mr Bell said it would be an "invaluable opportunity to promote the island's position amongst a high profile and influential international audience".
Mr Cameron is expected to push for tighter tax measures at the G8 summit, which begins in Belfast on Monday.
Mr Bell said the pre-summit discussions will be an opportunity to take a "significant step in creating a global level playing field in tax information exchange".
He has also written to Mr Cameron to reaffirm the island's commitment to tackling tax evasion.
"The Isle of Man welcomes the UK's focus on developing a global standard in transparency," he said.