Chris Ewan named Isle of Man writer in residence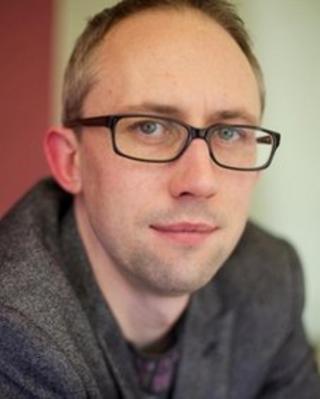 Award-winning author Chris Ewan has been named as the Isle of Man Arts Council's writer in residence for next year's Island of Culture.
The Douglas-based writer will work in primary schools as part of the Arts Council's youth engagement programme.
Throughout 2014, he will run workshops in up to fifteen schools geared towards pupils writing short stories based on Manx themes.
"I'm looking forward to helping inspire the next generation," he said.
"My own writing career was kick-started when I was selected to participate in a residential course for young writers as a teenager, so I know at firsthand how valuable this kind of experience can be.
'Enhance skills'
Best known for his crime thrillers, Ewan has been published in dozens of countries and was voted one of America's favourite British authors in 2011 in a Huffington Post Poll.
According to a council spokeswoman, the writer-in-residence scheme aims to "enhance basic literacy skills and fire sustained enthusiasm for reading and writing among the island's school children".
The Arts Council is working with the Department of Education and Children on specific activities for children and young people during 2014.
Chairman Geoff Corkish said: "We're delighted to have secured such a successful author.
"We place great importance on literature, not only as an art form, but also as a cornerstone of education and creativity."
The Year of Culture will celebrate all aspects of the Isle of Man's culture in 2014 including dance, music and literature.