Election changes reach final stages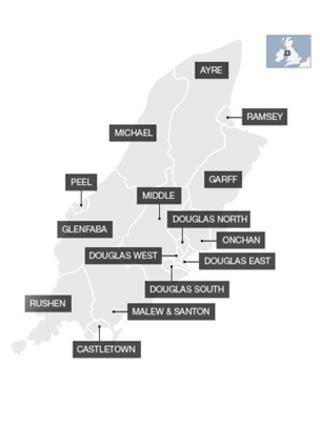 A review of electoral boundaries in the Isle of Man has reached the final stage of approval after amendments were made in two of the island's constituencies.
A series of recommendations have been put forward for public scrutiny by the island's Boundary Review Commission.
The changes would mean an end to a system where some Manx residents get three votes, and others just one.
The commission recommended the 24 political seats be more equally divided into 12 different constituencies.
Under the new proposals, each of the 12 areas would be represented by two members of the House of Keys.
After a public consultation earlier in the year, two changes were made in respect of Maughold and Onchan.
Maughold will now remain with Lonan and Laxey in the new East constituency and the Howstrake area (not Birch Hill as originally proposed) will be the part of Onchan and included in the neighbouring East constituency.
The proposals will be debated by Tynwald later this month.