Isle of Man students win NASA summer school placements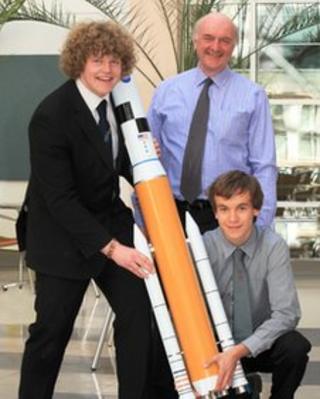 Two students from the Isle of Man have won two-week placements at NASA's United Space summer school in Texas.
Christopher Clarke-Halewood from Castle Rushen High School and Alex Eaton from Queen Elizabeth II High School will leave for the US on 21 July.
The pair won the placements after writing essays on subjects including how the Isle of Man will feature in the future of space exploration.
They will join 35 students chosen from nations involved in the space industry.
Christopher said: 'I'd always dreamt of working at NASA, but had always seen it as an impossible dream."