Isle of Man's 'Fairtrade island status' renewed until 2015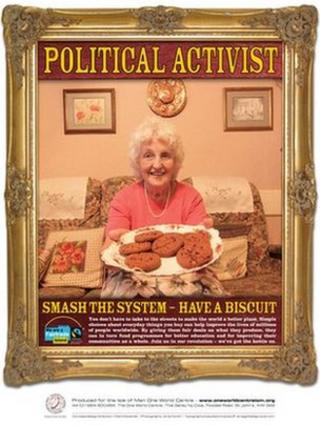 The Isle of Man's status as a Fairtrade island has been officially renewed until 2015.
The island was first awarded the status in 2008 and has to reapply every two years.
Fairtrade's Adam Gardner said: "The movement is thriving in the Isle of Man and people should be proud of the work being done."
Fairtrade aims to ensure food and drink producers are paid a fair price wherever they are in the world.
The Isle of Man's application was co-ordinated by the One World Centre (OWC) in St John's, a registered Manx Charity.
OWC Director Rosemary Clarke said: "We are delighted that there is still growing support for the principle of fair trading.
"We have lots more activity planned for the coming two years to keep the momentum going and we're very interested in hearing from new Fairtrade suppliers or outlets on the island."
The application included reports on the island's first Fairtrade conference, the launch of a website, as well as various school and community projects and visits from Fairtrade producers.
The new website offers a directory of island suppliers offering Fairtrade products.
The Isle of Man was first awarded the status in 2008 after the Manx government agreed that people attending council meetings, offices and the Tynwald canteen will be offered Fairtrade tea and coffee.
The government is also encouraging more local firms to sell Fairtrade products.
Fairtrade campaign manager Adam Gardner added: "It has been a huge pleasure to learn of all that has happened since the status was last renewed."
"There are so many successes which you should be proud of, from setting up the website to the achievement of a Fairtrade Diocese".
Ms Clarke said more than 50% of the island's Anglican churches now use Fairtrade products.
There are currently 11 Fairtrade islands across the British Isles, including Jersey, Guernsey and the Isle of Wight.