Douglas rates to rise by 2%, says council leader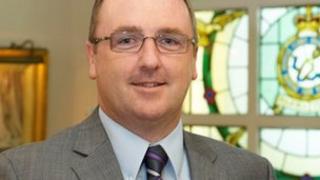 Rates in the Isle of Man's capital are set to increase by more than 2% in the coming financial year, says the leader of Douglas council.
David Christian announced the increase for 2013-2014 at a special meeting in Douglas town hall.
It means the owner of a typical three-bedroom semi in Douglas will pay in the region of £458 to Douglas Borough Council, an increase of about £9.
"The council is now facing grave new economic realities," Mr Christian said.
"These include increased government charges and a phased waste disposal withdrawal of £5.7m.
"Against this sobering economic background the council has had to take a long hard look at its future capital schemes and service provision priorities."
In his budget speech, Mr Christian outlined future council spending, which includes a £0.5m "upgrade" for the crematorium, 28 new sheltered housing units in Pulrose and £350,000 worth of new street lighting in Douglas.
In the coming year, said Mr Christian, housing owned by the council (2,315 properties valued at £227 million) will remain the biggest cost