Isle of Man Education Minister meets students over fees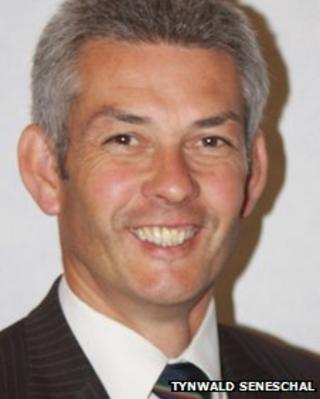 The island's education minister has said he will meet students who oppose the introduction of university tuition fees next week.
Last week a vote on the proposed introduction of fees was deferred until February's Tynwald.
Tim Crookall said: "I know they are not happy about what is going on... but I have got a job to do and this is part of that job".
The scheme would see students pay at least £2,500 a year from 2014.
More than 100 students protested outside Tynwald last week and former education minister Peter Karran handed over a 2,500 signature petition on their behalf.
'Absolutely shocking'
Mr Crookall said he is happy to talk, but that the motion will still go before the court next month.
He said: "The students have acted impeccably and I take my hat off to them.
"I have said it before and I will say it again, they have done a great job and I am more than happy to talk to them."
If the scheme is passed it would be the first time Manx students have had to pay tuition fees.
A-Level student Patrick Vernon said: "It is absolutely shocking that government is even considering this.
"There are many other areas where savings can be made.
"It is like going back to the old days where university was for people with the most money, not the most potential."
Last Friday Douglas MHK Bill Henderson was sacked from the treasury after a disagreement over the proposed introduction of fees.
According the Department, fees would bring in about £4m a year which is the equivalent of over 100 teaching posts.
The island's Department of Education currently spends £11m of its £95.8m annual budget on student awards, supporting about 1,400 Manx students every year.