Manx museum 'treasure trove' archive goes online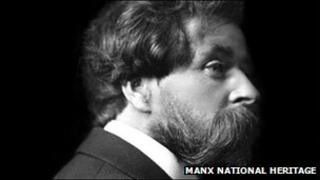 A "treasure trove" of Manx history has been made available as the museum's archive goes online.
The move follows the opening of the iMuseum in 2011 which made it possible to access archives on computers at a community building in Douglas.
The latest development brings the information, including 150 years of newspaper reports, onto the internet.
A museum spokesman said it provides access to a "treasure trove" of stories from the Isle of Man's past.
He added: "Highlights include over 150 years of Manx Newspapers, 17th to 20th century baptism, marriage and burial records, records of the island's war memorials and thousands of images of Manx people and places from the National Photographic Archive.
"Almost 800 artworks from the island's National art collection are also available to view including works by Manx born Liberty Designer Archibald Knox."
The project, which has cost more than £2m, has received funding from the government, the Charitable Fund of the Manx Museum and National Trust and the Friends of Manx National Heritage.
There has also been input from the Isle of Man Family History Society, the Genealogical Society of Utah as well as thousands of hours of volunteer time.
Director of Manx National Heritage, Edmund Southworth said: "iMuseum online opens up the Manx national archives to a worldwide audience and completely transforms the way in which people access our collections.
"Research that might previously have taken many weeks, months or even years is now available in a matter of seconds at the click of a button."
The iMuseum is free to use although there are some charges made for extensive research.