Six Isle of Man roads remain closed following snow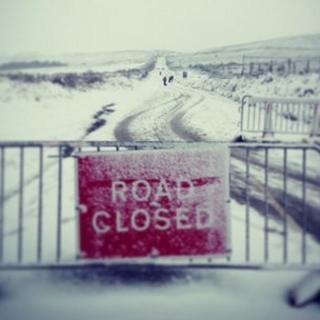 A number of road closures caused by snow in the Isle of Man remain in place.
Officials confirmed six roads including the A18 Mountain Road between Ramsey Hairpin and the Creg-ny-baa and the Sloc are still closed.
The Department of Infrastructure is working on the roads and will assess their condition at 15:30 GMT.
A comprehensive list of road closures is available on the Isle of Man Constabulary's Facebook page.
Deputy civil engineering section manager Alan Hardinge said: "Crews have been working extremely hard to remove large areas of snow so gritting teams can come in."
Several other roads were reopened on Tuesday including Little London from Cronk-y-Voddy to Sartfield.
Police have asked motorists to drive with "extreme caution".