Wildcat thriller Camera Trap films on Isle of Man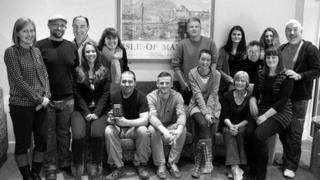 Isle of Man Film has announced the first film of 2013 to be shot on the island will be a thriller about the pursuit of a wildcat.
The crew of Camera Trap will film on the island for three weeks before completing filming in Nepal in February.
The film follows a British wildlife camera crew as they pursue sightings of a rare wildcat in Central Asia.
It is described by producers as "atmospheric and terrifyingly real".
It marks the 101st production to use the island since the film industry's inception in 1995.
Laurence Skelly MHK, member for department of economic development with responsibility for film and media, said: "It is already shaping up to be a busy year for the Manx film industry and our local film professionals, many of whom are busily working on Camera Trap at the moment."
Isle of Man Film's Hilary Dugdale added: "Yet again the island has provided us stunning film exteriors for this project.
"We've spent a lot of time planning the visuals of the film; it's going to look incredible.
"It's a really strong crew, featuring lots of home-grown talent so there really couldn't be a better start to 2013 for the Manx film industry."