Isle of Man treasury politician sacked in tuition fees row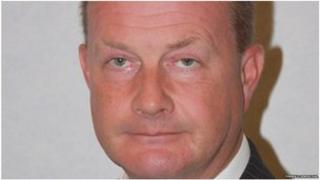 Douglas MHK Bill Henderson has been sacked from the treasury after a disagreement over the Isle of Man's proposed introduction of tuition fees.
A government spokesman said the recommendation he be "removed" came from Treasury Minister, Eddie Teare.
Mr Teare said he had lost his trust in the Douglas North politician and could not continue to work with him.
"I was sacked after I made it clear I could not support the introduction of tuition fees," Mr Henderson said.
"My opposition to this motion has never been a secret, I set out my position in my manifesto and I stand by it.
"It is misleading of the minister to say that he has lost trust in me because I have always been perfectly honest about where I stand on tuition fees."
Mr Teare said he was sorry to lose Mr Henderson from the department but "for the sake of coherence had no alternative but to recommend his membership be terminated.
Trust 'breach'
"For us to function effectively on behalf of the public there has to be mutual confidence within the Treasury team, and there can be no breach of trust between a Minister and his political members," he added.
In January, Tynwald, was asked to support changes that would mean Manx students contributing towards their tuition fee payments for the first time.
Undergraduates could be asked to pay at least £2,500 a year, from 2014 and students whose parents earn more than £100,000 a year will be asked to pay more.
The money would come from a government loan which, under the proposed arrangements, would be paid back after graduation.
In his manifesto of 2011, Mr Henderson said: "The student grant system must continue.
"Young people represent a priceless investment in the future- our education system must respond to their needs".