Stargazing live: Hundreds attend taster sessions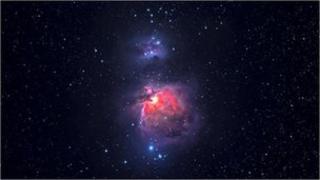 There has been a huge rise in interest in astronomy following Stargazing Live, according to the chairman of the island's Astronomical Society.
Last week more than 250 people attended a number of events in Onchan held to coincide with the BBC series presented by Professor Brian Cox.
Mr Parkin said: "It was fantastic to see so many faces enjoying the wonders of the night sky."
Members of the group provided telescopes and binoculars.
In October seven Manx sites were granted Dark Sky status by an international body which recognises stargazing locations around the world.
The areas recognised by the Dark Sky Association include Smeale Nature Reserve, Niarbyl and The Sound.
Other areas on the island given the status are Port Soderick Brooghs, Axnfell Plantation Fort Island and Sulby Reservoir Car Park.
The classification is given to promote astronomy and energy efficiency.
Mr Parkin said: "We were very lucky to have such clear skies throughout our taster sessions and we had people of all ages showing a real interest.
"Since the Stargazing Live programmes started there has been a huge rise in interest in astronomy, and the Isle of Man is a fantastic place to do it with its dark skies."
During the workshops people were shown Jupiter, the Orion Nebula and the Andromeda Galaxy (M31).
The society hold meetings on the first Thursday of every month at the observatory in Foxdale.