Isle of Man honours Manx nationalist martyr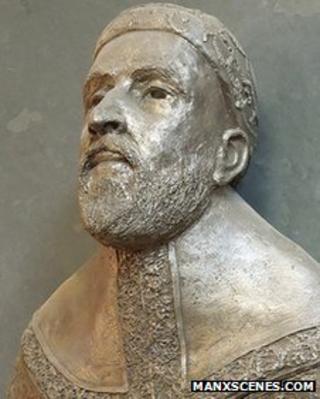 A ceremony has taken place in the Isle of Man to mark the death of an Manx martyr who was sentenced to death three hundred and fifty years ago.
A wreath was laid at Hango Hill to mark the spot where Illiam Dhone was killed by a firing squad in 1663.
The Manx hero, also known as William Christian, sought to retain Manx rights from the English parliament.
The author of Illiam Dhone's biography, Jennifer Kewley-Draskau said many see him as a "saviour of the Isle of Man".
She added: "He is still alive in people's minds all these hundreds of years later because there is a commemoration every year on 2 January.
"He is remembered every year by patriots - an increasing number of whom are not Manx."
Traditional rights
Illiam Dhone was an opponent of James Stanley, Earl of Derby, who ruled as King of Mann from his seat at Castle Rushen.
Stanley was a follower of Charles I and, like him, ruled in an ever more autocratic manner, according to the Manx Museum.
Dhone, commander of the island's militia, grew concerned about the loss of traditional rights and when the English Parliament sent a fleet to the island he seized his opportunity, and negotiated its surrender in exchange for guarantees of these rights.
Upon the restoration of Stanley rule under Charles II, Christian, a hero to the Manx but a traitor to the Stanleys, was executed at Hango Hill, near Castletown.
At the ceremony to mark his death speeches were given in both Manx and English.