Isle of Man election fraud trio sentenced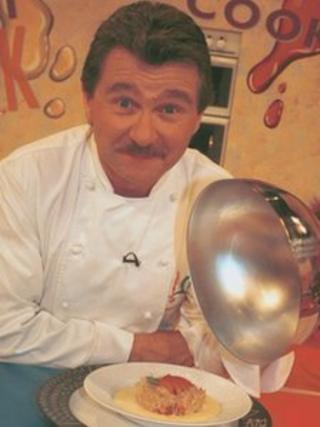 Three people found guilty of election fraud on the Isle of Man have been sentenced at Douglas Court House.
Charles "Buster" Lewin, 57, was sentenced to three-and-a-half years in jail, while both Gail Corrin and Kerry Rothwell received suspended sentences.
In October, Corrin and Rothwell were found guilty of conspiracy to affect legal purposes by improper means.
Before the trial, Lewin admitted the same charge as well as conspiracy to steal and conspiracy to forge.
Insp Iain MacMillan of the Isle of Man constabulary described Lewin as a "bullying, obnoxious and dominant character".
'Justice done'
He said it had been a "long protracted inquiry" but "justice had been done."
All three were working on behalf of the Manx Election Trust which represented Kevin Woodford in the 2010 Douglas East by-election - a campaign team of which Lewin was the manager.
Isle of Man resident Mr Woodford, best known for appearances as a TV chef on BBC show Ready Steady Cook, previously told the trial he was not aware of any election fraud taking place.
He unsuccessfully stood in the by-election to become a Member of the House of Keys.
During the trial the court heard Mr Woodford's campaign office was run from Derby Road in Douglas and was funded by Seamus Nugent, the head of property development company Dandara.
The manager was Lewin, a man who Deemster David Turner, who presided over the trial, described as a "skilled conman".
Corrin, 40, from Douglas, worked for a time as a volunteer for the campaign while Rothwell, 25, from Onchan, was recruited by Lewin through an employment agency on the Isle of Man.
'Reputation ruined'
The court heard that in the run up to the election the island's Treasury Office received an unusual number of proxy vote applications, most of which were for Mr Woodford.
In the 2010 by-election, the Treasury received a total of 253 proxy applications for Douglas East, compared with 39 in the 2006 General Election.
During the five week trial, police said 91 witnesses were called to give evidence, some of whom were residents of East Douglas and had been visited by Mr Woodford's campaign team.
The court heard some had agreed to the proxy vote but many had not.
Mr Woodford, who eventually came third in the election, said he had no knowledge of any fraudulent activity within his team and had he been aware of any wrong-doing he would have ended his campaign.
During the trial Mr Woodford told the court Lewin had "ruined his reputation and life on the island".