Isle of Man government MDAI 'legal high' ban extended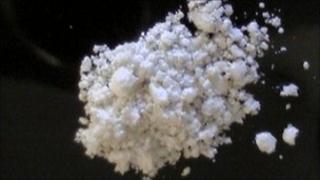 The Isle of Man government has extended its ban on the "legal high" MDAI for a second year, it has been confirmed.
The synthetic chemical was developed as an antidepressant in the United States during the 1990s and replicates the effects of ecstasy.
Health Minister David Anderson said the ban was in the "best interest of our community".
Under the ban, MDAI will remain a Class C drug in the Isle of Man under the Misuse of Drugs Act 1976.
The drug was first banned by the Manx parliament in 2011 following the death of a 17-year-old girl in Ramsey.
Mr Anderson said: "Failure to renew the ban would send mixed messages, which we can ill afford given that this substance tragically cost the life of a local teenager in 2011."
The new order will be effective for 12 months from the 1 January 2013.