Isle of Man gas tariff to start in January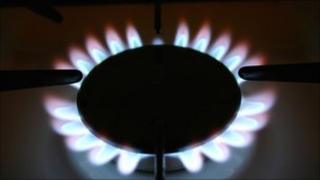 A new island-wide gas tariff will come into force in the Isle of Man from 1 January, Manx Gas has confirmed.
The move follows the completion of the government's two-year conversion scheme, which has seen about 6,800 homes connected to natural gas.
Manx Gas managing director Tony Nicholls said it would "end the disparity in pricing".
According to Manx Gas the new tariff will lower the price of gas for more than 9,000 households.
Project manger Aidan Baglow said: "In real terms it will mean a reduction in annual consumption for an average customer of between £240 per year and £337 a year, so it is good news for those customers.
"There will however be a small rise for those living in Douglas."
According to Manx Gas its 14,500 customers in Douglas will see an increase of about £24 per year.
Until now, gas bills have varied between areas, with households using LPG and coal gas paying considerably more than those on natural gas.
The Isle of Man government-run conversion scheme cost £23.5m and will be completed in Ballaugh next week.
More than 20,000 customer visits were undertaken during the project.