Isle of Man patients affected as GPs learn new skills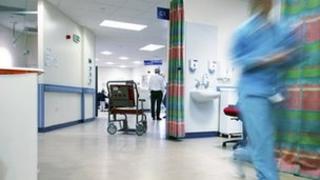 Patients in the Isle of Man will face a reduced service on Wednesday as the island's GPs meet for a new quarterly educational and training programme.
Forty-eight GPs will discuss the latest developments in medicine and share good practice during an afternoon session.
Dr Alex Allinson said: "The training will mean GPs can deliver a more comprehensive service to patients".
The Department of Health said a "reduced service" will be in place.
GPs will discuss a range of issues at the meeting, including dermatology, ear, nose and throat problems, the early pregnancy unit at Noble's Hospital and how best to reduce waiting lists.
Dr Allinson said: "GPs have been working with their consultant colleagues to try and reduce hospital waiting lists by developing more skills in primary care."
Recent hospital figures show the average waiting time across all 19 departments to be about eight months.
Dr Allinson continued: "We would like to apologise for any inconvenience but we trust patients recognise the need for on-going training and development of services provided by their local surgery."
The Department of Health said three locums based at surgeries in Douglas, the south and the north will deal with any urgent problems.
Urgent appointments and home visits will still be available but in the event of a life threatening illness it is recommended that the emergency services are contacted by dialling 999.