Isle of Man searches for new attorney general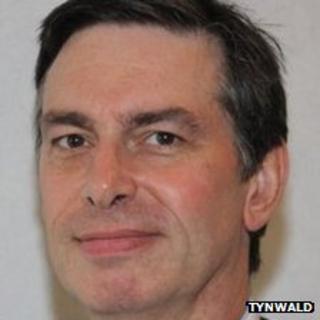 The Isle of Man is looking for a new law chief after the suspension of the attorney general, Stephen Harding.
Mr Harding, 50, who has held the position since November 2010, was suspended on 3 October after appearing in court to face criminal charges.
He is currently on bail facing six charges - including three counts of forgery.
A government spokesman said Mr Harding, who earns in the region of £160,000 a year, has been suspended on full pay.
He added: "Her Majesty's (acting) attorney general will be appointed for a period of 12 months and serve as legal adviser to the lieutenant governor, council of ministers, government and statutory boards, while the current role holder is unable to undertake his duties."
Mr Harding has so far appeared in court twice, along with the deputy assessor of income tax, Colin Goodwin.
Mr Goodwin, 56, is charged with two offences of acts against public justice, and one of conspiracy.
The attorney general is appointed by the Queen although the salary is paid by the Manx tax payer.
All potential candidates must be qualified advocates with at least 10 years experience at the Manx Bar.
More information about the post is available on the government website.