Surgery inquiry at Noble's Hospital in Isle of Man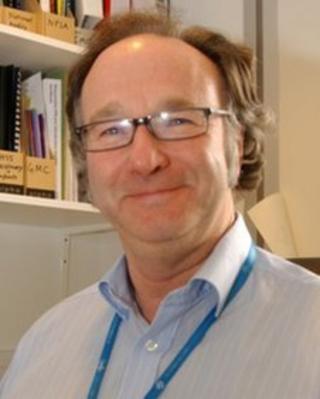 An investigation has begun and a service has been temporarily stopped after a rise in surgical complications at a hospital in the Isle of Man.
Procedures in the elective colorectal department at Noble's Hospital could undergo an external review.
Patients currently waiting for treatment will be referred to a hospital in the United Kingdom.
Medical director Stephen Upsdell said the hospital had a responsibility to ensure the highest quality of care.
'High risk'
He added: "The decision to suspend a service is never one that is taken lightly, however safety is always paramount and our overriding consideration.
"We have temporarily suspended colorectal surgery whilst we investigate practises and procedures."
The hospital stresses that this type of surgery is "often high-risk" with patients who are "often very sick".
"Those patients who are very ill are more likely to experience complications following this surgery, and this may be a contributor in our case," added Mr Upsdell.
"It is not uncommon for a healthcare organisation to take these steps as part of good patient safety."
Noble's hospital said steps are being taken to ensure that those who need treatment will get it without delay or interruption.