Exhibition planned to mark Isle of Man film centenary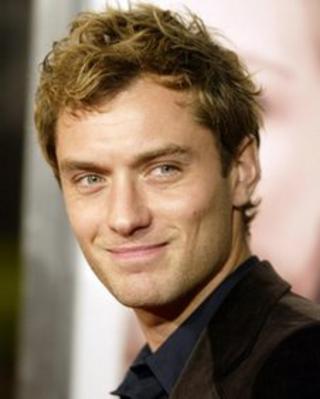 A "landmark" exhibition is being planned to mark the centenary production for the Isle of Man's film industry.
Work on Dom Hemingway, which stars Jude Law and Richard E Grant, begins on the island this week.
It is the 100th production for Isle of Man film and the second since the government entered into an agreement with Pinewood Studios.
MHK Lawrence Skelly said the milestone was something to be very proud of.
He added: "Isle of Man Film will be staging an exhibition of images of some of our past 100 productions in the Strand Shopping Centre in Douglas, commencing on the 22nd of November.
"We will also be contributing to the Douglas Christmas lights extravaganza by mounting a 100 Manx-made Movies light-show in Strand Street, running for four nights beginning on the 29th of November."
The exhibition will mark 17 years of film involvement for the Isle of Man and is expected to show clips from the first production made on Manx shores, The Brylcreem Boys.
Other films which have been partly made on the island include Waking Ned, Treasure Island, 5 Children and It, Island at War and Miss Potter.
Shooting on Dom Hemingway started in October on location in the south of France and London and production will be completed at the Island Studios in Ramsey.