Garden Party festival-goers receive refunds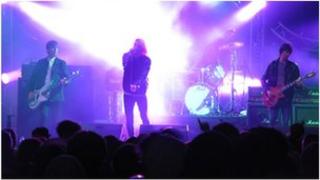 Music fans who missed out on an Isle of Man festival after it was cancelled will receive refunds this week.
The opening night of the Garden Party, which is run by two police officers, had to be cancelled in July after high-winds made it unsafe to continue.
A problem with the insurance has meant organisers will have to find much of the money out of their own pockets.
More than 1,500 people had been expected to attend the opening night of the festival - now in its third year.
A spokesman, said: "It was decision we had to make. It was heart-breaking after all the hard work that had gone in to the festival.
"It has been a complete nightmare and we have been left around £13,000 out of pocket. We have done everything in our power to resolve the issue."
The festival continued as planned the following day with more than 2,500 people watching acts including Leddra Chapman, James Walsh and the Charlatans.
The Isle of Man music festival, held in Onchan, is in its third year.
Earlier this week another Isle of Man music festival announced it would not return in 2013.