Isle of Man housing owed £250K in rent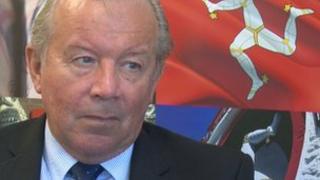 Almost quarter of a million pounds in rent is owed to housing authorities across the Isle of Man, according to official figures.
The statistics, which were revealed in the House of Keys on Tuesday, showed the rent arrears for the second quarter of 2012-2013 to be £244,799.
The amount is the total debt owed to all 16 Manx local authorities.
MHK David Quirk said: "I was shocked to see these figures, clearly there are people who need help with their debts."
He added: "If someone is having problems, there needs to be an intervention as soon as possible so we can help at the earliest stage, it shouldn't be allowed to go on for too long."
The highest debts can be seen in the larger boroughs of Douglas, (£91,430) and Onchan (£46,321), with the lowest in Braddan (£1,062) and Castletown (£1,719), the figures showed.
There are no rent arrears for the Castletown and Malew Elderly Person Housing Committee or the Cooil Roi Housing Committee.
Not 'complacent'
Social Care Minister Chris Robertshaw said the timing of the report means the figures do not show the whole picture.
"The overall progression has been towards a reduction in the rent arrears rather than an increase - the way the system works means that the arrears are shown higher at this time of year than they will show at the end of the year - the last full year figures showed an overall reduction," he said.
"These figures are not disproportionate to those in the UK but nevertheless we are working hard on it as a housing authority.
"We are far from complacent, wherever we find unreasonable rent arrears we do take action, but this action has to go through a process - it's not quickly done."
The Department of Social Care announced on Monday that weekly rent for public sector homes will go up next April.
For the first time, it will be calculated according to the quality and size of the home.
An older three-bed house with a garden and off-road parking will see an increase of about £7 a week, while a similar new-build will go up by £16.