Tynwald 2012: Manx parliament returns after summer break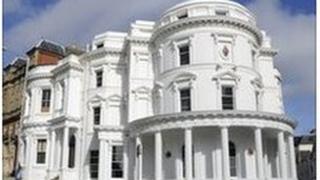 Isle of Man politicians will discuss 37 questions at the first sitting of Tynwald since the summer break later.
Among the subjects to be discussed are the termination of bus drivers' contracts and the extent of the island's financial reserves.
It is the longest order paper since the start of this parliament in 2011.
Fourteen questions will be submitted for oral answer, with subsequent questions for written answer.
Middle MHK Howard Quayle will start proceedings with a question about the termination of bus drivers' contracts and the potential for strike action.
Around 100 bus drivers in the Isle of Man have been told they will need to reapply for their jobs, as the island's government looks to save £300,000.
Mr Quayle will also ask about the secondment of a top government civil servant to Sark.
Colin Kniveton, chief executive of the Department of Economic Development, has been selected as Sark's first ever civil servant by the island's General Purposes and Advisory Committee.
The Manx Grand Prix, Steam Packet User Agreement, pre-school education, renewable energy, Manx Radio and the state of the island's financial reserves also feature.
More than £3m will be sought for various works and schemes and more than 20 reports will be laid before the court on Tuesday.