Proxy application 'maddened' Isle of Man voter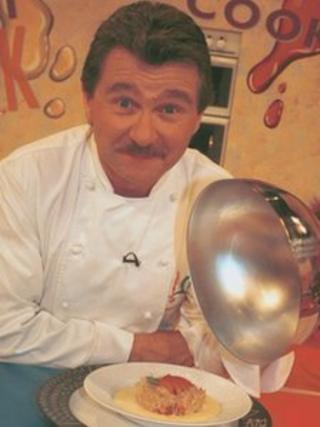 A pensioner from the Isle of Man was "maddened" to discover a proxy vote application had been made in her name, a court has heard.
A statement from Elsie Ellwood was read out at the trial of four people accused of manipulating proxy votes to get Kevin Woodford elected.
Mrs Ellwood said she was visited by a blond woman in the run up to the Douglas East by-election in 2010.
She added: "I seem to remember thinking she was from the government."
Douglas Court House heard Mrs Ellwood was asked to sign a form, which she did, thinking it would mean someone would come to her home and collect her vote on polling day.
The form was actually a proxy application form allowing someone to vote on her behalf.
No explanation
Mrs Ellwood was 75 at the time her statement was taken in 2010 and had been living in sheltered accommodation in Douglas.
She said the woman who visited her was "only in the flat for a few minutes" and did not explain the proxy voting system.
"The whole situation maddens me. I am upset that people have been underhand and not above board in trying to take away my vote." said Mrs Ellwood.
Charles "Buster" Lewin, 57, of Crosby, has admitted conspiracy to affect legal purposes by improper means, conspiracy to steal and conspiracy to forge a document.
Kerry Rothwell, 25, and Catherine Liggins, 27, both from Onchan, deny the same three charges.
Gail Corrin, 40, from Douglas, and Geoffrey Callister, 51, from Port Erin, deny conspiracy to affect legal purposes by improper means.
Isle of Man resident Mr Woodford, best known for appearances on TV cooking shows Ready Steady Cook and Can't Cook, Won't Cook, previously told the trial he was not aware of any election fraud.
He unsuccessfully stood in the Douglas East by-election in 2010 to become a Member of the House of Keys.
The trial heard statements from several other Douglas pensioners who also signed proxy vote applications after being visited by canvassers from Mr Woodford's campaign.
Mariane Clague, who was 77 when her statement was taken in 2010, said she had been in the lounge when her husband opened the door to two women.
"I continued to watch TV and my husband, Ernie talked to them - I wasn't paying any attention at the time." she said in her statement.
'Feel stupid'
"I do not recall signing a form but the signature on the form is mine."
Mrs Clague said she was then surprised to receive a letter from the Isle of Man Treasury regarding her a proxy application, because she had fully intended to go to the polling station to vote for herself on the day of the election.
"I feel awful about this, I never applied for a proxy and feel stupid as I may have given my vote away.
"I am shocked someone could come into my home and take advantage of my husband and I," continued Mrs Clague.
"I feel as though they have made a fool of me."
Giving evidence in court, another witness, Kevin Charles Kelly said he and his wife, Brenda had also received a visit from a canvasser before the election.
The woman, he believed, was collecting votes for Mr Woodford.
"I can't be sure but I think she may have had a rosette saying Kevin Woodford."
Mr Kelly said he signed a document but, at the time, thought he was agreeing to receive further information about getting a proxy vote - he was in fact signing an official proxy application.
The trial continues.