Isle of Man Attorney General in court on forgery charge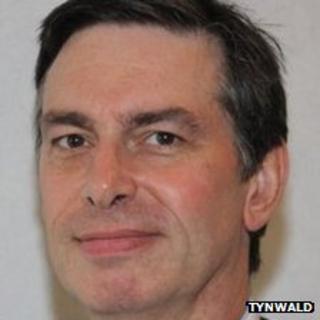 The Isle of Man attorney general and deputy assessor of income tax have appeared in court to face charges, including acts against public justice.
Stephen Harding, 50, who is the island's main legal adviser to the government, faces six charges, including three counts of forgery.
Colin Goodwin, 56, is charged with three offences of acts against public justice, one jointly with Mr Harding.
Both men were bailed and are due again at Douglas Court House on 21 November.
A spokesperson for the Isle of Man Constabulary said: "I can confirm that Her Majesty's Attorney General, Mr Stephen Harding, and the Deputy Assessor of Income Tax, Mr Colin Goodwin, have been charged with an offence of conspiring to commit an act against public justice.
"Mr Harding also faces a count of perjury; three further counts of forgery and one count of committing an act against public justice.
"Mr Goodwin has also been charged with two further counts of committing an act against public justice."
'No involvement'
Both men spoke to confirm their name, age, and address in Douglas Court House earlier.
Bail conditions were applied to both defendants, requiring them not to discuss the case with witnesses.
A Manx Government spokesman said: "In respect of the charges brought against Mr Stephen Harding and Mr Colin Goodwin, I can confirm that the prosecution is being led by English counsel.
"The Criminal Prosecutions Division within the attorney general's chambers has had no involvement whatsoever with this investigation and consequent prosecution.
"This matter has been the subject of an extensive investigation by the constabulary and demonstrates the robust procedures in place in the Isle of Man."
He added that both Mr Harding and Mr Goodwin had been suspended.
"As court proceedings are now under way it would be inappropriate to make any further comment."