Manx Litfest: Literature festival a 'great platform'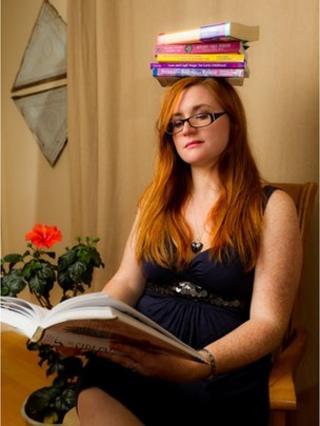 Authors from across the British Isles have described the first Isle of Man literature festival as a "great platform for writers and poets".
Thousands of people attended the four-day Manx Litfest, which incorporated a variety of talks from authors, poets and publishers.
Brighton-based author Neil Ansell said: "It was a fantastically organised event and a pleasure to be involved in."
Workshops, book launches and signings were also held throughout the festival.
Mr Ansell, who wrote Deep Country: Five Years in the Welsh Hills, after living for five years on his own, with no electricity, gas or water, continued: "The Isle of Man is a wonderful place with so much to celebrate.
"I have met some incredibly inspiring people at the festival."
Author and photographer Sarah Crowe was on the island at the start of a year-long journey.
The former university lecturer has sold her house, bought a camper van and plans to travel around the British Isles to find the "wild" places.
'Absolute pleasure'
She said: "It has been an absolute pleasure to visit the Isle of Man and take part in the festival. If I can find more places like this it will be a great adventure."
Liverpool-born author Keith Salmon has self-published a book on his experiences as a Liverpool supporter, including his first hand experience of the Hillsborough disaster.
The writer, who now lives in Onchan said: "It's great for the island. It would have been nice to have a few more faces at some of the free talks, but I am sure it will grow over time. It is a real platform for writers and poets."
Local author, John Quirk came up with the the idea to hold a festival in 2010, after watching a talk by local crime writer Chris Ewan.
He said: "We are so proud of what has been achieved. It has been a steep learning curve.
Mr Quirk said the team will sit down for a debrief before working out how the festival can be improved for 2013.
Around 20 authors and poets from all over the British Isles took part. Among those visiting the island were the ex-BBC war correspondent Martin Bell, Tolkien scholar Colin Duriez and literary agent Peter Cox.
The event was funded through a £5,000 grant from the Manx Lottery Trust, as well as support by the Manx Heritage Foundation and the Isle of Man Arts Council.