New Isle of Man police chief appointed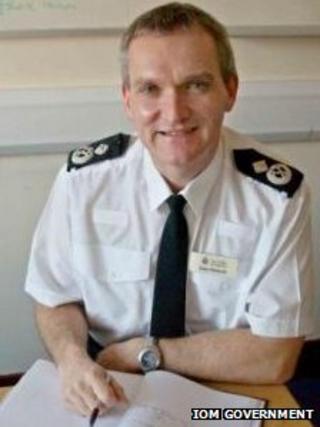 Gary Roberts has been appointed as the Isle of Man's new chief constable.
A home affairs spokesman said Mr Roberts, who is currently the deputy chief constable, will officially take over from Mike Langdon on 1 January.
Mr Roberts, 49, was born in Douglas and is the first Manx person to have been selected for the role.
He said: "This is a deeply humbling moment for me. I am proud and privileged - my entire focus will be on doing my best for the community."
Home affairs minister Juan Watterson said: "I am particularly pleased that we have been able to promote a Manx officer who has risen through the ranks from constable to the head of the constabulary during his 28 years with the force."
Mr Roberts joined the Isle of Man constabulary in 1984 and worked as a constable in Douglas, Onchan and the CID before being promoted to detective sergeant in the Fraud Squad in 1996. He was promoted to chief inspector in 2002 and to deputy chief constable in 2008.
Mike Langdon, 51, from Bolton, Greater Manchester, formally took up the top Manx police role on 1 January 2008. He announced his retirement in July.