Manx Department of Education 'closely monitoring' GCSEs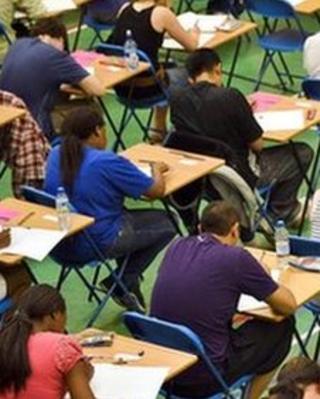 The Isle of Man's Department of Education and Children has said any changes to GCSEs in England will come under "intense scrutiny" on the island.
On Monday, UK Education Secretary Michael Gove announced that GCSEs in England are to be replaced with a new English Baccalaureate Certificate.
Head of secondary education on the island Paul Craine said any changes would be "closely monitored".
Students in England will no longer sit GCSEs in the core subjects from 2015.
They will instead study for the English Baccalaureate and changes in other subjects are expected to follow.
In a Commons statement, Mr Gove said the new qualification for 15 to 16-year-olds would be introduced after the next general election.
'Not yet clear'
He told MPs schooling under the new system would culminate in a single exam, with much less emphasis on modular courses and coursework, ensuring that pupils were "tested transparently on what they and they alone can do at the end of years of deep learning".
Mr Craine said there were many aspects of the proposal that are "not yet clear".
He said: "The proposed changes are likely to come under intense scrutiny over the coming months and the department will wait to see whether this leads to any amendment of the plans before deciding how to respond to any changes."
Mr Craine also said the department would watch to see how governments in Wales and Northern Ireland respond.
He said: "In naming the new qualification the 'English Baccalaureate Certificate', Mr Gove already appears to have split from the 'three country exam' GCSE."
The Welsh Education Minister Leighton Andrews has already indicated that no decision will be made in Wales until a current review has been completed in November.