Filming of movie Belle 'to bring £1m' to Isle of Man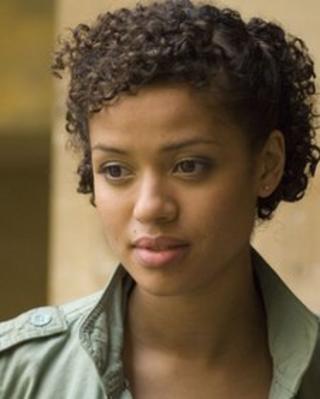 The latest contract for the Isle of Man's film industry is expected to "bring about £1m" to the Manx economy, according to the government.
Filming for the period drama, Belle, begins on 24 September at various locations around the Isle of Man.
It stars Gugu Mbatha Raw, Tom Wilkinson and Miranda Richardson.
MHK Laurence Skelly said the income from the cast and crew, about £1m, is particularly welcome outside of the traditional Manx tourist season.
"Belle is particularly significant as it is our first collaboration with Pinewood Studios, one which we expect to be the first of many, and heralds the start of a fruitful and exciting period for the Island and its film industry," he said.
In June, the Manx parliament approved proposals for a multi-million pound deal with Pinewood Shepperton studios - the two-part investment involves the island buying up to 20% of shares in Pinewood, at a cost of £24m.
The second part of the Pinewood deal would mean the management of a further £25m, formerly given over to Isle of Man production company, CinemaNX, is handed to Pinewood Shepperton.
Following a three-week shoot on the Isle of Man, Belle will move to Pinewood Studios, Oxford and London to complete production.