Isle of Man wardens to combat anti-social behaviour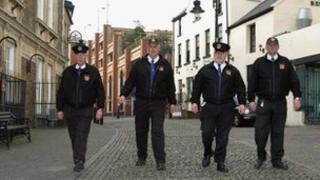 Douglas council has recruited a team of wardens in a bid to cut down on anti-social behaviour in the Isle of Man.
The team of five will work to combat local issues such as dog fouling, litter, graffiti and fly tipping.
They will become a part of the council's development and environment team which also aims to improve building standards in the capital.
A spokesman said it was part of a move to "engender a sense of civic pride among the general public".
He said the presence of borough wardens would help ensure by-laws were observed.