London 2012: Manx torch bearers 'thrilled and honoured'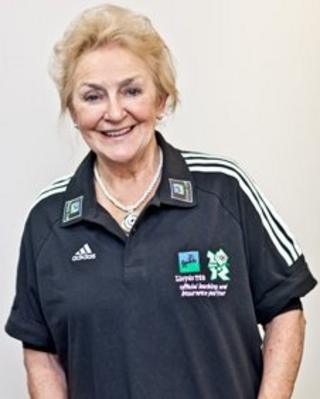 Two women from the Isle of Man have spoken of their delight at being selected to carry the Olympic torch when it visits the island on 2 June.
Mo Sherring and Bethany De Legh-Runciman were nominated after making an outstanding contribution to their community.
Mrs Sherring, 73, is the chairwoman of the Isle of Man Special Olympics Committee.
She has worked with disabled children of all ages for more than 30 years and has coached athletes at both the Summer and Winter Games.
"It is a tremendous honour to be chosen. I am incredibly excited."
Mrs De Legh-Runciman has raised thousands of pounds for charities by completing endurance challenges.
She started running to help overcome severe mental and physical illness.
'Really honoured'
She said: "I am really honoured to get this opportunity. I discovered running in 1994 and it transformed my life."
So far 23 people from the Isle of Man, including vicar Cyril Rogers, have been announced as torch bearers.
The torch will arrive at Ronaldsway airport from Liverpool on 2 June at 09:40 GMT before it journeys around the island.
During its visit, the torch will be carried through Douglas, Onchan, Ballasalla and Castletown.
It will return to Ronaldsway at 15.55 GMT before flying to Belfast.
Multiple TT winner
During the day, the Olympic torch will be carried in various vehicles - including a sidecar driven by multiple TT winner Dave Molyneux.
The torch will also travel on a bicycle, lifeboat and two trams.
The fullare available the BBC website.
The Olympic flame arrives in the UK on 18 May and begins its 70-day journey at Land's End on the morning of 19 May.
During the 10-week relay, the torch will be carried by 8,000 bearers and will travel about 8,000 miles.
London 2012 organisers Locog say the torch will come within 10 miles of 95% of the population.