Manx students finalists in global space competition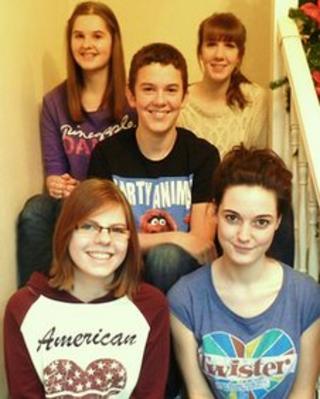 A group of Manx students have won a place in the finals of an international space competition.
The team from St Ninian's High School has been selected to go through to the final stage of the global Spirit of Innovation Awards.
They will travel to a NASA research centre in Silicon Valley in March to compete against 15 other school teams.
The final stage involves a formal presentation to industry experts around the theme of aerospace exploration.
The competition is organised by a non-profit organisation called the Conrad Foundation which is involved in the development of teaching science, technology, engineering and mathematics.
Teachers at St Ninian's High school in Douglas described the opportunity as a "life-changing experience" for the team of five Year 12 students - Erin McMaster, Abi Verschueren, Maria Hull, Beth Quayle and Adam Creamore.
The group, which is called FOOGLE, will be sponsored by local space company, ManSat.
Chairman and CEO Chris Stott said: "As a Manxman I know it in my heart that our students have it in them to go head to head with the best of the rest of the world."