Isle of Man union urges government to review education cuts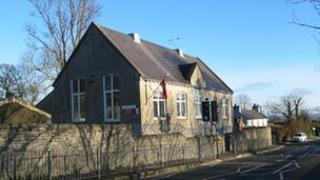 The Isle of Man Trade Union Council (TUC) has urged the government to "think again" over plans to make significant cuts in education.
Plans have been unveiled to close one island primary school and withdraw funding for 11 pre-school facilities.
The changes will bring about 30 job cuts within the education department.
TUC President Angela Moffatt said: "The Council of Ministers need to get back the drawing board and think again about the situation".
She added: "The staff are devastated about this mainly because of the impact it will have on the community, if the government has any social conscience at all it will stop proposing cuts in inappropriate areas of public spending".
'Fiscal difficulties'
Education minister Peter Karran said the cuts were being made to protect statutory services.
"No-one is under any illusions over the fiscal difficulties the Island faces. Nevertheless, it is with great regret that we find ourselves having to make these savings as we appreciate the impact they will have on the community and we know there will be concern over the loss of these services," he continued.
"In some areas posts will be lost, but we will do all we can to redeploy colleagues in redundant posts, with actual redundancies being very much a last resort".
The government is also proposing to close the family library in Douglas along with the mobile library service.
In addition, the post graduate certificate in education (PGCE) course at the Isle of Man College will not be run in 2012 and changes will be made to the student grant system.
A government spokesman said: "Higher education fees will continue to be paid for students undertaking a three-year degree course, which is the majority of students, but students' contributions for the fourth and subsequent years of longer courses commenced in 2012 will increase from £1,000 a year to £5,000 on a loan-supported basis.
"The change won't affect students who have already started courses."