Government appeal for more TT homestay accommodation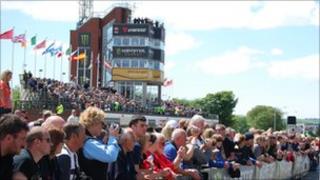 The Isle of Man government is appealing for more local residents to open their homes to TT fans in June 2012.
The tourism department expects a rise in visitor numbers after the release of the TT3D film Closer to the Edge.
In 2011, more than 700 homeowners on the island let rooms to TT tourists, with 2,858 beds being taken up during June's races.
Much of the registered accommodation is already full for 2012, Isle of Man Tourism said.
The registration fee is £15.00 and householders are exempt from tax on up to £1,500 of earnings from paying visitors.
Chief Executive for the Department of Economic Development Colin Kniveton said: "Homestay is a great way for Manx residents to make a little extra money whilst it benefits those who otherwise would not be able to visit."
Homestay can be offered during the TT for any number of nights between 28 May and 10 June and for the Manx Grand Prix between 18 August and 2 September 2012.
The closing date for applications is 30 April 2012.