Thousands attend employment fair on Isle of Man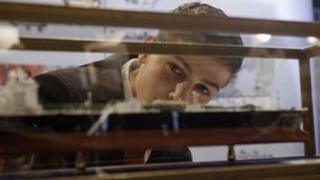 Thousands of people attended the Isle of Man's largest showcase of employment and training opportunities on Thursday, according to the government.
About 860 students from the island's secondary schools attended the event which was hosted by the Department of Economic Development.
More than 40 employers were represented at the Villa Marina.
Official figures show almost half of those out of work on the island are between the ages of 16 and 24.
Education Minister Peter Karran said: "The Isle of Man Government needs to do everything it can to provide opportunities for those young people not in employment, education or training.
"This event provided a useful opportunity for them to explore their options."