Parents asked to register Isle of Man school starters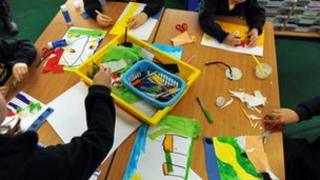 Parents of children on the Isle of Man who will start school in the next academic year are being asked by the government to register at a school.
Children are admitted to schools' reception classes at the start of the academic year in which they turn five.
To assist schools in the allocation of staff and the planning of resources, parents are asked to register their child as soon as possible.
Each school on the island has its own catchment area.
Any parent unsure which catchment area they reside in should contact the Department of Education and Children.
Head of Legal and Administrative Services John Gill said: "Parents should contact the relevant school as soon as possible to register their child for the start of the academic year."
The next academic year will start on the 5 September 2012.