Review planned for Isle of Man justice system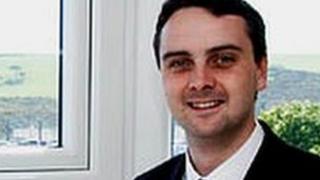 A review of the Isle of Man's justice system is being planned, according to the home affairs minister.
In the November sitting of Tynwald, Juan Watterson confirmed his department would look at opportunities to remove some offenders from the court process.
This could lead to an increase in fines and cautions for low-level crime.
Mr Watterson said: "We want to make sure people aren't going to prison if they are not a danger to themselves or a danger to others."
He said the review had come about due to the "time and people" taken up with the criminal justice system.
'Tough' on drugs
"We will be looking at some of the low-level crimes as to whether they really need to go all the way through the court process which is taking at the moment about a year - I don't think that is particularly acceptable."
No decision has been made about who will undertake the review but the government said any changes would accommodate the island's hard line on drug offences.
"We still want to send out the message that the island is a tough place when it comes to drugs but whether jail is the right place for people is one of the issues being looked at," Mr Watterson added.
"We will be considering secure drug and alcohol rehabilitation centres alongside prison, or as well as prison, to ensure we are taking drugs off the streets, reducing the impact on victims and rehabilitating people in a safe atmosphere."
In a recent "snapshot" of official prison statistics, the government revealed that 44 out of 108 inmates on the Isle of Man were serving sentences for drug-related offences.