London 2012: Manx Paralympic torchbearers sought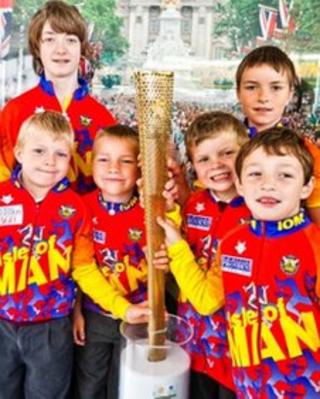 Isle of Man residents are being asked to nominate individuals to take part in the 2012 Paralympic torch relay.
Organisers are looking for people who have "made a difference in their community and inspired or supported disabled people".
Torchbearers will work in teams of five to carry the flame on its journey to the opening ceremony in London.
Anyone can be a torchbearer whether disabled or not and nominations should me made before 22 November.
Paralympic flame lighting events are to be held on consecutive days in the UK's capitals starting in London on 24 August next year.
The four flames will unite at a special ceremony in Stoke Mandeville, home of the Paralympic movement, on 28 August, before beginning its 24-hour journey to the Games' opening ceremony in London.
'Unique opportunity '
The flame will be carried in a non-stop 24-hour relay from Stoke Mandeville to the Olympic Stadium to open the London 2012 Paralympic Games on 29 August 2012.
Nominations are being sought from across the British Isles, with the public being called upon to recognise the people who have inspired and supported people with disability and made a difference in their community.
Chairman of London 2012, Lord Sebastian Coe said: "The Paralympic Torch Relay provides a unique opportunity to celebrate the people who make a real difference within the disability community and involve them in the London 2012 Paralympic Games.
"Don't miss this chance to make your nomination now," he added.
The Paralympic torch will be based on the core design for the London 2012 Olympic torch, with some differences and the design will be unveiled next year.