Isle of Man gambling addicts to get more help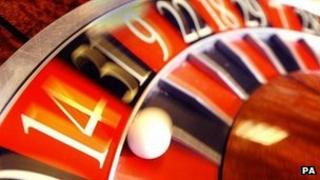 A support service to help problem gamblers is to be launched in the Isle of Man.
GamCare Isle of Man will be launched by the Alcohol Advisory Service at Keyll Daree on Tuesday.
The service will provide counselling and support for problem gamblers and is funded by licence holders in the island's gaming industry.
The service is run by Gamcare UK, the Department of Social Care and the island's Gambling Commission.
Minister for Social Care Hon Chris Robertshaw MHK said: "What is important is that we help the minority of people in our community for whom gambling may be a problem.
"This new on-Island service will help those affected identify ways to receive support directed specifically at getting their gambling back under control, as well as help directed at managing the consequences of problem gambling such as debt, stress and relationship breakdown and the impact on families from gambling."
Lyndsey Smart, the island's problem gambling support worker, said: "Gambling can be a harmless, innocent and pleasurable activity for the majority but for a small percentage of the population occasional use can extend into an addiction.
"The increase in online gambling has meant both men and women have equal opportunities to gamble in a variety of ways which has led to an increase in those developing problems without having to leave their own homes."
A study into the number of people affected by gambling on the Isle of Man will start in January 2012.